Nutrition by Registered Dieticians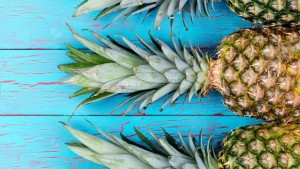 At A&S Nutrition Consulting, we love talking about food and nutrition! As Registered Dietitians, Alex and Stephanie are dedicated to providing you with up-to-date nutrition information that is backed by evidence and research. We believe that making successful diet and lifestyle changes involves creating a plan that fits your individual goals.
No diets, no cleanses, no fads.
Our practice focuses on optimizing nutrition and health through counselling and recommendations that are backed by evidence. Through a combination of assessment, education, and counselling, Alex and Stephanie will work closely with you to develop a healthy, safe, and sustainable nutrition plan that will help you reach your nutrition, health, and wellness goals!
We specialize in the following areas:
● Sports and Exercise
● Weight Management
● Maternity (pre and post natal)
● Pediatrics
● Chronic Disease (diabetes, heart disease, etc.)
● Gastrointestinal Conditions (IBS/Crohn's/colitis/celiac)
● Food intolerances and sensitivities
● …and much more!
FAQs
Are Registered Dietitians and Nutritionists the same?
No. In British Columbia, "nutritionist" is not a regulated health profession nor is it a protected title. This means that nutritionists are not subject to any regulatory or government oversight, unlike dietitians. No specific qualifications are needed to be a nutritionist, so anyone with an interest in nutrition can use it. Across Canada the title "dietitian' is protected by law, just like physician, pharmacist, or nurse. Dietitians need to be registered with a regulatory body, such as the College of Dietitians of British Columbia. Additionally, because it's a regulated health profession, many extended health care plans also cover the services of a dietitian. In B.C., dietitians must have a five-year university degree in nutrition with at least 1250 hours of supervised, hands-on training, pass a national competence examination and undergo regular criminal record checks. To read more, please read the article found here.
(http://vancouversun.com/opinion/opinion-lets-clear-up-confusion-between-dieticians-and-nutirtionists?platform=hootsuite)
Are dietitian services covered through extended health plans?
Many extended healthcare plans partially or fully cover the services of a Registered Dietitian. Please verify your plan details with your insurance provider. If your plan does not cover the services of a Registered Dietitian, save your receipt for a non-refundable tax credit. In the province of British Columbia, Registered Dietitians are classified as "Authorized Medical Practitioners".
Rates:
Initial Consult: 1 hour, $120
Follow Up: 45 minutes, $90 (includes e-mail correspondence between sessions)
Transformation Package: $365 (includes a 1 hour initial consult, 3 x 45 minute follow-up sessions, and email correspondence between sessions)
We look forward to working with you in the clinic! To read more about Alex and Stephanie, please visit their website at asnutritionconsulting.com, and follow them on social media @asnutritionconsulting.