Physiotherapy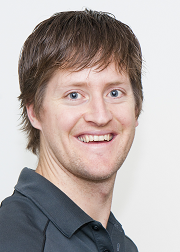 Brent Stevenson, BHKin, MScPT, CGIMS.
Brent is the founder and co-owner of Envision Physiotherapy. He has university degrees in both Human Kinetics and Physiotherapy as well as extensive post graduate training. Brent's primary methods of treatment are IMS, movement training and manual therapy. He integrates Dr Gunn's dry needling technique with the osteopathic approach of visceral and neural manipulation. Brent spends time teaching people about their bodies so they understand the root cause of their problem and what they need to do to prevent a recurrence. Clients are able to review Brent's posture advice and exercises at home on his interactive video based website WhyThingsHurt.com.
Brent treats people of all ages and abilities at Envision Physiotherapy, but has extensive experience working with golfers and tennis players.  He spent two years working almost exclusively with golfers including specialized training with Body Balance for Performance in the States.  He then moved on to work with world respected physiotherapist Diane Lee for two years where he gained invaluable experience treating resistant pain problems, and pelvic/low back issues.  Brent has had the chance to be the physio for the Cirque De Soleil, top tennis and golf pros, as well as teach workshops for Pilates instructors and UBC medical students. He has been a lifelong athlete in soccer, rugby, water skiing, wakeboarding and any other sport that was available to him at the time.  His sport of choice currently is being a dad to three young kids.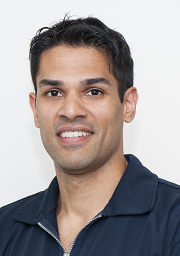 Harminder (Harry) Toor, BScPT, Sport Physio Dip., FCAMT, CGIMS, SFMA.
Harry is co-owner of Envision Physiotherapy and , like all Envision physiotherapists, has had extensive post graduate training. He spent three years as the therapist for the Canadian Men's ski team, and has been a part of the medical team for the 2006 and 2010 winter Olympics. Harry's primary methods of treatment are manual therapy, IMS and exercise. He has completed the Discover Physio Series (by Diane & Linda-Joy Lee) and has incorporated the Integrated Systems Model into his practice. Through his training and experience traveling with teams, Harry has developed critical assessment and treatment skills worthy of our national and Olympic level athletes. At Envision Physiotherapy he works with clients of all ages and abilities.
Outside of his clinical time, Harry has built a free online exercise database, physiohub.com. He is currently an instructor for Sport Physiotherapy Canada, the Canadian Red Cross, and he has also become a Clinical Skills Assistant (or TA) in the Gross Anatomy Lab at UBC for the physiotherapy masters students.
Harry grew up doing taekwondo and playing squash competitively. Now, when not in the clinic, Harry's sporting activities include skiing, muay thai and jiu-jitsu.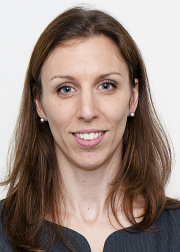 Trish Gipson (née Kazun), BScKin, MScPT, FCAMT, CAFCI.
Trish graduated from SFU with a Bachelors Degree in Kinesiology, and from McMaster University with a Masters Degree in Rehabilitation Sciences (Physiotherapy). She is certified as a Fellow of the Canadian Academy of Manipulative Physiotherapy, and has taken post-graduate courses in acupuncture, pre- and post-natal care, pelvic and perineal re-education, and running injuries. She has completed the Clinical Mentorship in the Integrated Systems Model with Diane Lee. She has experience working with people of all ages and fitness abilities but has a special interest in treating pelvic floor disorders, and working with new moms and moms-to-be.
In her spare time Trish enjoys running, biking, playing volleyball, doing yoga and snowboarding, and spending time with her family. Trish has completed numerous half and full marathons, and has also laced up her hiking boots to walk the Inca Trail in Peru and climb Mount Kilimanjaro in Tanzania.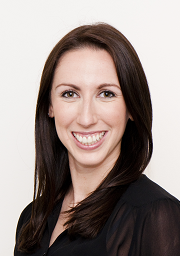 Jessie Berman, BHKin, MPT, CAFCI, CGIMS.
Jessie graduated with a Masters of Physiotherapy from the University of Sydney, Australia after completing a Bachelors of Human Kinetics from the University of British Columbia. She has experience working with people of all ages and enjoys working one on one to help individuals return to sport, activities, and work. She has a special interest working with athletes, as well as, patients involved in motor vehicle accidents. Jessie has completed her IMS and acupuncture training and is pursuing her Advanced Diploma of Manual and Manipulative therapy. She has completed the Discover Physio Series with Diane Lee and Linda Joy Lee and enjoys using their integrative systems model as a whole body approach to treatment. Jessie is also a trained PFilates instructor.
Jessie grew up playing volleyball, softball, basketball, track, and dance. In her spare time she currently enjoys hiking, pilates, working out, and travelling through beautiful BC and abroad.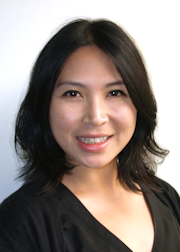 Gloria Cheung, BSc(Kin), MScPT, CAFCI
Gloria obtained her Masters of Physical Therapy at the University of Sydney in 2012. She has since gained experience in neurological rehabilitation in the Acquired Brain Injury program at GF Strong, as well as in orthopedic private practice.
She enjoys treating all types of patients and believes in providing personalized care to each individual. Gloria's treatment philosophy focuses not only on alleviating pain, but also promoting long-term wellness by finding the driver and correcting imbalances to prevent future injury.
Gloria is passionate about continuously expanding her knowledge base and has completed numerous post-graduate courses in manual therapy, acupuncture, and pelvic floor rehabilitation. Most recently she completed the ConnectTherapy and Thoracic Ring Approach with Dr. Linda Joy Lee which is a patient centered model that involves whole body assessment, finding the drivers of dysfunction and treating the whole person. With a keen interest in Pelvic health, Gloria has completed The Pelvi-Perineal Re- Education course as well as a pregnancy-related pain course (Rost therapy) to assist women in the different stages of pregnancy, as well as postpartum. With the ConnectTherapy framework, it has enabled her to better understand the pelvic floor as it relates to the rest of the body.
Outside the clinic, Gloria enjoys an active lifestyle that includes swimming, running, strength training, and hiking with her dog. She has completed numerous half-marathons, 3 full marathons and a sprint triathlon.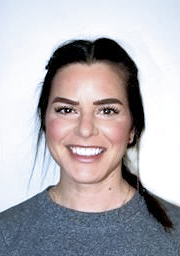 Jennifer (Maggie) Lang, MScPT.
Maggie obtained her Masters of Physiotherapy from Curtin University in Western Australia after completing her Bachelor of Human Kinetics from the University of the Fraser Valley (UFV). During her education, Maggie played with the UFV Women's Soccer team. As an athlete, Maggie was always fascinated by human physiology and the potential of the human body. She knew from a young age she wanted to be a physiotherapist, but discovered her passion for neurology while working with a non-for-profit organization helping those who had suffered acquired brain injuries.
Maggie has worked in a variety of different in-patient and out-patient settings, most recently with patients suffering from concussions and vestibular disorders. She has taken multiple courses in vestibular and oculomotor function, dry needling and neurodegenerative diseases. She plans to continue to further her education in both neurology and orthopedics, and is looking to pursue a doctorate degree as well.
Outside of work, Maggie enjoys playing soccer, hiking, running and cooking healthy meals.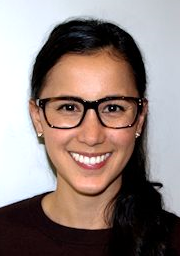 Rebecca Lee, BHKin, MScPT.
Rebecca graduated from the University of British Columbia with a Bachelor of Kinesiology as well as a Master's of Physical Therapy. She enjoys treating a range of injuries, but has a special interest in dancers and runners. With an extensive background in competitive dance, she utilizes her knowledge of movement to personalize care and tailor treatment to the individual. She is passionate about treating the body as a whole and working with her patients to optimize function and mobility
Rebecca has completed post-secondary certifications in Soft Tissue Release, the Functional Movement Systems (FMS), Functional Dry Needling (FDN), and is currently pursuing her Advanced Diploma of Manual and Manipulative therapy.
In her free time, Rebecca enjoys taking advantage of the West Coast, which includes running, skiing, yoga and paddle boarding!
Massage Therapy – Kor Clinic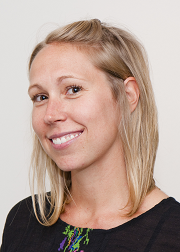 Alisha Hoover, RMT.
Alisha is a Registered Massage Therapist and utilizes massage therapy as a tool in assisting her patients to find balance and achieve their body's optimal potential.  Whether treating chronic pain, postural imbalance or post surgical scarring, she recognizes that every BODY is different. Her lifelong fascination with the human body and the way that it moves, heals and responds to pain, stress and injury, along with an interest in modern science and functional movement led Alisha to Utopia Academy of Massage Therapy.  Alisha draws on a vast and diverse knowledge of the human body and has focused her training and clinical practice around Myofascial Release and Visceral Manipulation.  She has had experience working in a variety of clinical and holistic settings and has worked with patients of all ages and abilities.   Maintaining a regular yoga practice, yoga foundations have inspired the homecare exercises given to her patients.
Take care of your body. It's the only place you have to live ~ Jim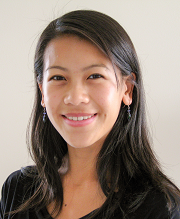 Bethany Lewis, RMT.
Bethany grew up in Kamloops, BC and studied English, Psychology, and Fine Arts at Thompson Rivers University before moving to Vancouver in 2010. She attended the West Coast College of Massage Therapy, and is now a member of the College of Massage Therapists of BC. As a therapist, Bethany is focused on helping you return to painfree life and thus your best Self. Your body has an amazing ability to heal itself, given the right initiation and intention, and many traumas in tissue (past and present, emotional and physical) can be brought to the surface and released through manual therapy. Bethany's modality of choice is Systemic Deep Tissue Therapy®, but she may also enlist help from modalities such as active myofascial release and joint mobilizations.
Bethany tries to walk her talk of work/life balance, well-being, and active lifestyle. During her spare time she enjoys practicing yoga, strength training, and basking in the sun.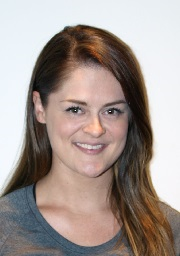 Chelsea Ganeff, RMT.
Chelsea is a graduate from the West Coast College of Massage Therapy and a member of the College of Massage Therapy. She grew up in Steveston Village (in Richmond BC) and was a highly competitive athlete for over ten years. Chelsea interned for the UBC track and field team and worked at various marathons across the lower mainland. She also interned at various hospitals and rehabilitation centres where she worked with patients suffering from spinal cord injuries, extensive burns, neurological disorders and high risk pregnancies. Her treatments consist of deep tissue massage, trigger point therapy, joint mobilizations, myofascial release and proprioceptive neuromuscular facilitation stretching.
Chelsea was inspired to pursue massage therapy during her travels through India and South East Asia where she connected with the concept of holistic manual therapy.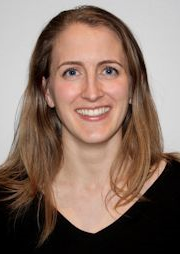 Felicity Heaslip, RMT.
Felicity was born and raised in Ireland and moved to Vancouver in 2011. She graduated from Vancouver College of Massage Therapy in 2015 where she discovered her fascination for the human body.
Felicity assesses the body as a whole and treats with a combination of manual therapy and patient education. She wants to understand what is causing the discomfort and address it, not just treat the area of pain. She uses myofascial release, joint mobilizations and neuromuscular therapy approaches to treating the entire body. She enjoys treating a variety of conditions especially pre and postnatal care, TMJ, scar tissue and general postural dysfunction.
When Felicity is not treating, you will find her pottering in her garden, cycling around the city, cooking something delicious or enjoying the greater outdoors.
Kinesiology – Essential Kinetics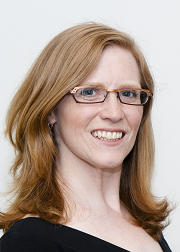 Tara Keller Ng, Kinesiologist, Practicing Member under the BCAK and CKA,Certified Medical Exercise Specialist, Certified Functional Movement Systems™ Provider.
Tara received her Honours Bachelor of Science degree in Kinesiology in 1995 from the University of Waterloo after completing five years of focused studies, including two years (3800 hours) of clinical practice. She became certified as a Medical Exercise Specialist in 1997 and voluntarily elected to recertify under clinical examination by a registered Physiotherapist in 2006. In 2009, she gained certification as a Functional Movement Systems™ provider.Tara instructs Kinesiologists and allied health professionals nationally on functional anatomy, assessment of movement patterns and corrective exercise programming in the management of injury and athletic performance.In her spare time, Tara continues to develop her passion for outdoor pursuits. She competed for 6 years as an endurance athlete in multi-day adventure races, long-distance running events and triathlons. Now her passion as an avid climber, cyclist and paddler takes her to remote regions around the world.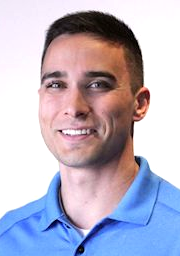 Shea Qulichini, BHKin, CSCS.
Shea holds a Bachelor of Science in Kinesiology and Exercise Health & Physiology from the University of Calgary. He is a Practicing Member under the British Columbia Association of Kinesiologists (BCAK). Shea is passionate about providing quality fitness appraisal and recommendation to better suit his clients' lifestyle needs and health goals.
Since the completion of his degree, Shea has developed extensive experience working with a diverse clientele, ranging from elite athletes to those with chronic pain. His goal is to empower his clients to become active participants in their own recovery process and provide them with the knowledge and skills needed to successfully self-manage their injuries to prevent future impairments.
Shea models a balanced lifestyle, supplementing his career with outdoor adventures, music and culinary endeavours.
Michelle Hill, BPEC, CSCS.
Michelle completed her Bachelors degree in Physical Education and Coaching from Douglas College in 2009. She is a Practicing Member under the British Columbia Association of Kinesiologists (BCAK) and a Certified Strength & Conditioning Specialist through the National Strength and Conditioning Association (NSCA).
She has a passion for working with the individual seeking rehabilitation and corrective exercise prescription to manage pain and recover from injury. Michelle has been working with figure skating athletes providing sport specific training and rehabilitation since 2000. Michelle believes working with a multi disiplinary team to allow for her clients to achieve best results. Michelle brings a unique balance of compassion, confidence and skill. She focuses on developing safe, effective and functional exercise programs so that individuals can return to their preferred activities. In her spare time, Michelle pursues many outdoor activities incuding downhill and cross country skiing, running, cycling, tennis and volleyball.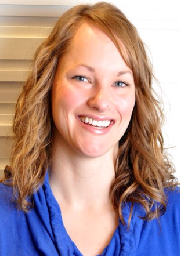 Clare Beary, BHKin, CSEP.
Clare holds a Bachelor of Human Kinetics Degree from the University of British Columbia and is a Practicing Member under the British Columbia Association of Kinesiologists (BACK) and the Canadian Kinesiology Alliance (CKA). She is also a Certified Exercise Physiologist through the Canadian Society for Exercise Physiology, and a Certified Yoga Instructor.
Clare has over 10 years experience working with both Neurological and Orthopedic populations in private practice clinics in the Lower Mainland. Clare's passion is rehabilitation and she brings a functional approach to exercise prescription. She creates safe and effective programs helping her clients with pain management, motor pattern retraining and overall strengthening.
In her spare time, Clare loves to be active and spend time outside. Some of her favorite activities are skiing, hiking, running, climbing, playing ultimate Frisbee and doing yoga.
Pilates – The Movement Studio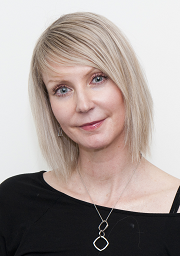 Karen Weggler, Pilates Instructor & Rehab Assistant.
Karen began her career in movement with training in classical and modern dance, and a semi-professional equestrian career. She began practicing Pilates at the age of 13 and has been teaching for more than 18 years. She has taught conditioning for dance programs for various ballet companies in Canada and Europe, and training elite level athletes.She learned to instruct the Pilates method from Pilates elders Romana Kryzanowska, Marie Jose Blom-Lawrence, Ron Fletcher, Kathy Grant, Alan Herdman, and The Pilates Center at Boulder. Karen holds a BAA (Ryerson) in fine arts/dance, and an interdisciplinary MA in Education, Kinesiology, and Fine Arts (Simon Fraser University). She now heads the Movement Studio's teacher training program.Having sustained injuries in numerous motor vehicle accidents, she became very interested in the relationships between pain, rehabilitation, and movement re-patterning. She is focused on continued studies in longitudinal and visceral anatomy, lumbo-pelvic stability, and biomechanics. Karen's love for Pilates, and deep respect for the wisdom of the body encourages her to continually evolve her teaching practice, and to discover ways to best assist clients in realizing their full movement potential.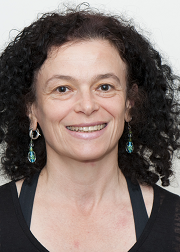 Cinzia Toniolo, Pilates Instructor & Rehab Assistant.
Cinzia found her love for movement later in life, becoming a Fitness Instructor in 2000. She discovered Pilates that same year and was immediately drawn to it's focuses: empowering body awareness, improving kinesthetic sense, and improving inner body connectivity to facilitate ease of movement. Since falling in love with Pilates, she has had extensive training in a variety of fields.
Cinzia brings focused, constant, keen attention to her sessions with clients affected by spinal conditions, (arthritis, scoliosis, slipped and herniated disks, osteoporosis), and hip, knee, or shoulder injuries. She also enjoys working with pre and post-natal women, helping them to find center and balance. Her teaching tools help lead each client into smoother and more efficient movement patterns, so that they may transfer them into everyday life, and into their favorite movement activities.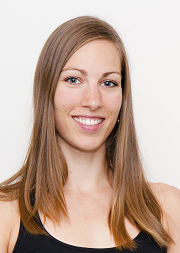 Tiffany Bilodeau, Pilates Instructor & Rehab Assistant.
Tiffany has been in constant motion since the day she was born. She danced throughout her childhood, going on to dance professionally with Ballet Kelowna and the Royal Winnipeg Ballet. Through her years of dance training, she discovered Pilates and found that it was an excellent way to cross train and also an extremely important foundation for injury prevention. Weeks spent on tour sitting in a vehicle or endless hours in the studio and on stage on varying surfaces, pounding away in pointe shoes can easily make a body go from balanced to a chain reaction of breakdown. Pilates was the one thing she could bring wherever she went to maintain her strength and alignment. It also was integral to her recovery from older injuries that would start resurface with fatigue and overwork.
Comparing one season without Pilates to the next season, being consistent with a Pilates' practice, was like comparing night and day. She also realized that she could let her body take a rest from dancing during a break period, just do Pilates, and come back stronger than before. Through this personal journey, she decided to train to become a Pilates Instructor so she could pass on to the next generation of young dancers and athletes the importance of balance in the body to prevent injury and to better rehabilitate injuries. Her passion for movement is continually fueled as she teaches ballet and maintains her own personal dance and Pilates practice. She is also currently beginning her journey to become a physiotherapist. Tiffany did her Pilates training in Kelowna.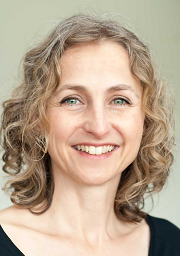 Natalie Bestbier, Pilates Instructor & Rehab Assistant.
Natalie has always loved movement, and grew up enjoying field hockey, cycling and long distance running. She came to Pilates after experiencing a back and hip injury. During her rehabilitation, Natalie was introduced to Clinical Pilates and quickly became fascinated with the field of study, and the human body's natural ability to heal and maintain health.
Natalie has been teaching Pilates since 2006, and is well versed in injury rehabilitation and assisting sports enthusiasts achieve and maintain a high level of strength and stability. She is a fully certified BASI Pilates Instructor, and holds additional diplomas in Personal Training and Sports Therapy. Natalie has a higher certificate in Osteopathic Studies from The (prestigious) British School of Osteopathy in the UK, and she is currently completing her Osteopathic studies at the Canadian School of Osteopathy.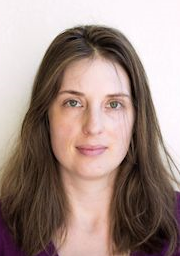 Myola Pautler, Pilates Instructor & Rehab Assistant.
Myola was introduced to Pilates while attending York University as a dance major. After graduating with a BA in Dance, she moved to Courtenay BC, where she began practicing Pilates with increased focus and interest. She was inspired to become a Pilates Instructor and moved to Toronto to train. She is fully trained in all apparatus, including mat, reformer, cadillac, chair, and barrel work.
Myola is still passionate about her love of dance and movement and continues to regularly train in Contemporary and Ballet techniques. She has choreographed several shows and festivals, working with some of Vancouver's very talented dance artists and musicians. She has recently taken a break from Choreography to spend more time with her young daughter. Being a mom has given her a passion for pre|postnatal Pilates training, understanding first hand the importance of the work in preparing for baby, rehabbing after, and becoming stronger to meet the increasing demands on the body as baby grows.
In addition to dance and Pilates, Myola's interest in various movement styles, including the Eric Franklin Method, Mind Body Centering, Laban & Feldenkrais techniques, give her a great repertoire from which to draw in responding to a client's particular needs, on any given day.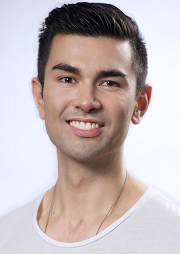 Mark Dennis, Pilates Instructor & Rehab Assistant.
Mark was initially exposed to Pilates while training at Canada's National Ballet School. He has travelled the world dancing with companies such as the National Ballet of Canada, Alberta Ballet, Ballet Kelowna, LesGrands Ballets Canadiens, Northern Ballet(UK), & the West Australian Ballet. Throughout his career, Mark has constantly relied on Pilates for both cross-training and rehabilitation, from minor to more serious injury.
Mark completed his Pilates Certification through The Pilates Process, created by Laura Helsel. His continuing education in Pilates has been through Fletcher Pilates, Polestar Pilates, Eric Franklin and Irene Dowd.
Mark's teaching experience ranges from working with professional dancers to chronic pain clients in the Physio Stream Clinical Pilates Program (NeuMovement) in Kelowna. Mark is a dedicated teacher and passionate about the power Pilates has to truly heal, balance and transform the body.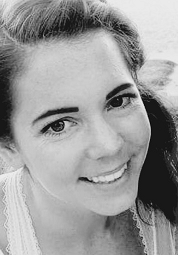 Nichola O'Ceallaigh, Pilates Instructor & Rehab Assistant.
Nichola O'Ceallaigh grew up with a passion for running and competed as a middle distance track and cross country athlete in Ireland. She trained as a Physiotherapist at the University of Limerick, Ireland and has since worked in New Zealand and Australia, in private practice and with numerous sports teams.
She developed a keen interest in Pilates in Australia where she completed the DMA Clinical Pilates course. Her passion for Pilates began as a method of personal injury prevention in her own sporting activities, and evolved into a trusted rehab methodology for her clients. Her continuing education has reinforced her belief in the many benefits of Pilates as a form of exercise, rehabilitation and injury prevention for people of all ages.
Nichola has a special interest in chronic back pain, strength training and conditioning, and post surgical rehabilitation. She is very excited to join the team at Movement Studio and help others to achieve their goals.
Nutrition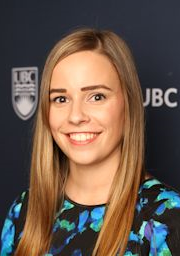 Alexandra Inman, BSc, RD.
Alexandra is a Registered Dietitian with the College of Dietitians of British Columbia. She graduated with an honours degree in Food, Nutrition, and Health from the University of British Columbia, where she also completed her Dietetics degree. Alexandra currently works as a clinical dietitian at Surrey Memorial Hospital and Royal Columbian Hospital, where she has acute experience in surgery, cardiology, oncology, neurology, maternity, and pediatrics as well as outpatient nutrition counselling.
As a former National-level synchronized swimmer, Alexandra has first-hand experience of how nutrition can fuel your athletic performance. Alexandra is passionate about motivating and empowering her clients to reach their health and wellness goals using the power of nutrition. On her days off, you can find Alexandra testing new recipes in the kitchen, exploring the North Shore mountains, or hanging out with her horse!
For more information on nutrition services, go to the Nutrition page.
Stephanie Dang, B.Sc., RD
Stephanie graduated with honours from the University of British Columbia with her dietetics degree, and is registered with the College of Dietitians of British Columbia. Stephanie currently works as a clinical dietitian at BC Children's Hospital, where she specializes in eating disorders, diabetes, complex feeding, gastroenterology, and prenatal and postnatal nutrition. Stephanie also works at the Richmond Olympic Oval and MINT Conditioning as a sports dietitian, where she works closely with high performance youth and adult athletes.
Stephanie has experience working with a variety of people of all ages, but has a special interest in sports nutrition. She is passionate about helping clients reach their nutrition goals by providing evidence-based nutrition information, and she likes to work closely with clients to provide them with continual support. In her spare time, Stephanie enjoys trying new recipes, playing soccer, snowboarding, and enjoying the sunshine!
For more information on nutrition services, go to the Nutrition page.
Counselling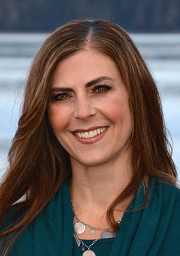 Melina McConnell,
Melina is a Canadian Certified Addictions Counsellor with the (CCACF) and a member of the Canadian College of Counsellors and Psychotherapists (CCPCP). She is also a Somatic Experiencing® Candidate with the Somatic Experiencing® Trauma Institute.
Melina specializes in trauma therapy including: car accidents, workplace injuries, sports injuries, physical, emotional, sexual abuse, surgery or medical procedures, prenatal and perinatal, as well as the challenges faced for those working as first-responders and PTSD. Trauma is often a frequent result of crimes and warfare.
To read more about counselling, go to the Counselling page.
For rates and to book an appointment, please phone 604.306.4440 or visit
www.melinamcconnell.com