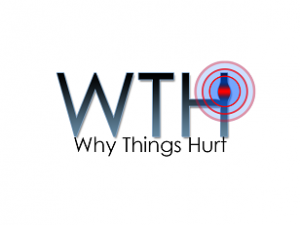 Online Physiotherapy
WhyThingsHurt.com is an online resource to help teach you the root cause of your pain issues.  It is an interactive website that helps you keep track of all the advice healthcare practitioners may give you along the way.
It has a library of videos that explain conceptually what is going on with your body as well as videos of exercises to help teach you proper form as you learn to improve your posture and movement.
Members of WhyThingsHurt.com get their own homepage to start creating their own health record of their pains and injuries and keep track of the exercises and information they have learned.
WhyThingsHurt is developed by Brent Stevenson to use as a resource with his clients and to allow them to continue learning and improving after their sessions are over.  The site is best used in conjunction with a healthcare provider, but it does provide direction of how to migrate through the information on your own.  Click here for more details
WhyThingsHurt.com