Sports Physiotherapy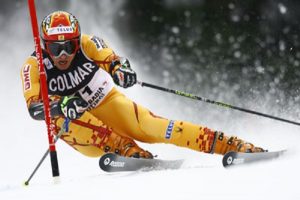 At Envision Physiotherapy we have Sport Physiotherapists to cover your sport and high performance needs. Whether dealing with an injury or simply wanting to maximize your performance. Beyond the specialized training and skills our therapists have acquired to serve your needs, all our therapists are lifelong athletes at heart. From marathons to ice hockey, yoga to martial arts, triathlons to squash, and curling to biking, we live sport every day, regardless of our levels of ability! And on most non-rainy days our clinic breakroom is crammed with bikes!
All Physiotherapists in Canada hold two university degrees, and all sports physios have additional education and specialization involving countless hours with teams and events. Envision physios have worked at Olympic Games, at the National level for downhill skiing, snowboarding and track, and at the regional level for martial arts, triathlon, tennis & more!
For those that want to travel to international competition, a Sports Physiotherapy Diploma designation from SPC (Sport Physiotherapy Canada) is required. An Envision sport physiotherapist teaches the First Responder for Sports program for the SPC and the Canadian Red Cross.