Essential Kinetics
for RATES and to BOOK AN APPOINTMENT please visit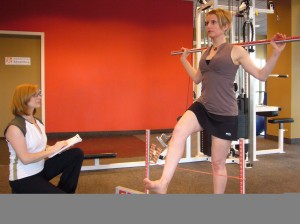 http://www.essentialkinetics.com
Corrective Exercise Training
Essential Kinetics is a leader in corrective exercise and training services in central Vancouver & North Vancouver.   Using a comprehensive biomechanical assessment of your movement and proven training techniques derived from sport science and health research, Essential Kinetics effectively bridges the gap between healthcare and fitness to help clients of all ages manage injury, enhance sport performance and achieve sustainable measures of fitness.
Functional Biomechanical Assessment
As a Functional Movement Systems™ provider, we incorporate the Functional Movement Screen™ and Selective Functional Movement Assessment™ into our Functional Biomechanical Assessment approach to identify your motor recruitment patterns and any precipitating factors to injury.  This allows a comprehensive approach to develop effective training programs that are tailored to your needs.
Our assessment becomes your personal blueprint.  It allows us to identify your residual functional deficits and to tailor your corrective exercise program based on what will best enhance your movement while mitigating injury
Post-Rehabilitative Exercise
Post rehab fitness is an important adjunct to the treatment you receive by a Physiotherapist, Chiropractor, Osteopath or Massage Therapist.  Function is the primary focus of post rehab services. Essential Kinetics develops your corrective exercise program based on the residual functional deficits that you display during the Functional Biomechanical Assessment.  These residual deficits include limitations in mobility, power, strength, proprioception, balance, muscle recruitment, endurance, joint stability and coordination.  This approach to exercise improves how your body moves as a whole while integrating you into your home, work and sporting endeavours.
Exercise is the key to long-term management of most medical conditions.
Personal Training and Sport Conditioning
Essential Kinetics has a team of trainers who specialize in strength conditioning for sport, pre-post natal fitness, weight management and 3rd age (seniors) fitness.  All exercise programs are based on the fundamentals of sport and health science with emphasis on movement, function and efficient performance.  Our team is available to you in the comfort of semi-private training studios where you are given the one-on-one attention needed to maximize your response to training.
Essential Kinetics believes the key to an ongoing healthy lifestyle is to find a sustainable approach to your health and fitness in the environment that best supports your needs.  That is why we offer tailored programs that can be done with ease at home, during travel or within your own gym.
RECONNECTING MOVEMENT ™
Essential Kinetics is owned and operated by Tara Keller Ng.