Integrative Post Natal Program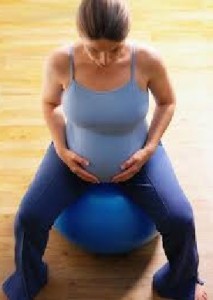 Have you recently had a baby?
Are you thinking of getting back into an exercise routine?
Are you wondering if your body is ready for you to sign up for that spin class or boot camp?
Sadly there is such a focus in our society on women returning to their pre-baby size and shape that we forget about function.
The facts are this:
20-25% of women have low back or pelvic pain in the early post-partum period
3-38% of postpartum women have difficulty with bladder control
13-27% of postpartum women have incontinence of faeces and/or flatus
66% of women have a diastasis recti (a separation in their abdominal muscles) during their 3rd trimester; 53% of these women have it immediately postpartum and 36% still have it at 5-7 weeks. This affects function of the pelvic girdle and often is referred to as a "mummy tummy"
And if these issues aren't addressed before starting an exercise routine, they will likely only get worse.
At Envision Physiotherapy, we have developed an interdisciplinary program to help you safely get back to an exercise routine after the birth of your child. We understand that your body has gone through many changes, and want to help you achieve your desired level of function without risking injury.
The first step is to book a post-partum screen (*upcoming link) with one of our physiotherapists to determine if there are any musculoskeletal issues that need addressing before proceeding with the program. If there are any problems with bladder/bowel control or any pelvic pain issues, you will be set up with one of our pelvic floor physiotherapists for assessment and treatment (*upcoming link). If there are postural or biomechanical faults that need attention, our physiotherapists will be able to help you. If myofascial restrictions are the main problem, you can follow up with one of our registered massage therapists
Depending what you and your physiotherapist decide would be the best course of action to meet your goals, you can work one-on-one with our Clinical Pilates instructors, or do one-on-one sessions with a kinesiologist, both tailored to meet your post-partum needs.
Our goal is to help you safely and efficiently achieve your desired level of activity. Call today to book your post-partum screen!