Counselling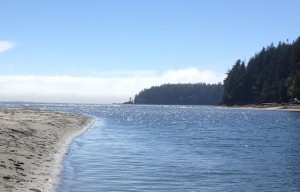 Trauma is the result of our nervous system getting stuck in our natural "fight," "flight" or "freeze" response. Somatic Experiencing® therapy is a body-orientated approach in the healing of trauma and other stress disorders. It's a method of releasing traumatic shock from the body in order to heal, restore and move towards greater resilience, self-regulation and mindfulness. Somatic Experiencing® is not talk therapy it supports the nervous system to renegotiate and heal trauma, rather than relive or re-enact the traumatic experience.
Melina is a Canadian Certified Addictions Counsellor with the (CCACF) and a member of the Canadian College of Counsellors and Psychotherapists (CCPCP). She is also a Somatic Experiencing® Candidate with the Somatic Experiencing® Trauma Institute.
Melina specializes in trauma therapy including: car accidents, workplace injuries, sports injuries, physical, emotional, sexual abuse, surgery or medical procedures, prenatal and perinatal, as well as the challenges faced for those working as first-responders and PTSD. Trauma is often a frequent result of crimes and warfare.
In addition to her private practice, Melina also works as a counsellor in an addiction outpatient clinic, specializing in alcohol, substances, eating disorders, love addiction as well as other cross-addictions. Melina sees clients for individual counselling, couples counselling and family counselling. She is a group therapy facilitator and is a facilitator for an Intensive Outpatient Treatment Program.
Due to the trauma-addiction link, the therapies used for counselling are often the same.
For rates and to book an appointment, please phone 604.306.4440 or visit
www.melinamcconnell.com